Train balance and coordination with this Apache game for kids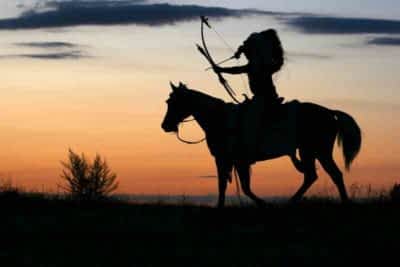 It might come to know surprise that this kids Appache game of is  about balance, dexterity and coordination. Necessary skills for north america native people. In this article are introducing a simple game teaching all this and you will only need simple easy to find things.
Find in the nature or at home what you need!
You need this to play the game
– One thing to mark the target. This can be something as simple as socks.
– A object your kid can balance on their foot and which does not roll. This could be a small stick or a log of wood. Just make sure the object is not to have to hurt someone or break something when it is been tossed.
Simple rules, many variations!
The rules
1) Mark the target location.
2) Position yourself in a certain distance (adjust the distance which is suitable for the kids).
3) Balance the object on the foot.
4) Toss the object as close as possible to the marked target location.
5) You can set up a point system if you want to play more rounds and reward the effort of the second closest. Example: 5 Points for the winner, 3 for the second closest and 1 for the third closest. Or you just count the rounds won by a kid.
Variations
If you are playing outside and have enough space, you can consider adding a variation to the base game.
A) The highest toss wins.
B) The most farest toss wins.
A great game which require not much to have fun outside – inside if you are careful – and train important skills for your kids: balance, dexterity and coordination.
Not the right game for you? Find more games on Amazon!*
Have fun playing the game – and don´t forget: Play with your kids!
*These links are affiliate links and play-with-your-kid.com might get a commission if you buy a product after using this link.