Coding for kids?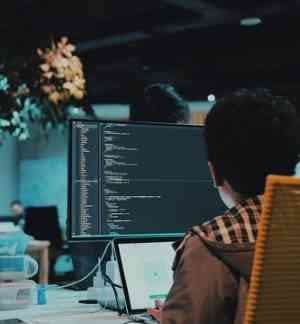 Coding for kids, a topic which many parents might consider important for the future of their kids in the digital world we are living in. Read about 3 apps designed to introduce the coding basics for kids. But there is more. Make sure to not miss the twist after we introduced the 3 apps!

Coding for kids apps – introduction
A quick search in the app stores of your provider will show various apps designed to teach your kids the basic skills for coding. This apps have one thing in common – they use elements the kids need to use to achieve something. It is all about patterns and loops.


Code for Gold
The game aims to teach coding in a form of a game. Of course that means you can pick a already prepared character.

Let´s start with the tutorial to learn how the app works. Well designed as it takes you by the hand and explains everything. Only negative point is that the last element does not work. The loop cannot be ended. It still explains the function of the app though.
With what you learned in the tutorial the game sends you through three chapters of coding adventures. Beginner, Advanced and Expert. You can also create own adventures by change the settings in 3 categories.


CodeMonkey Jr.
CodeMonkey Jr. seems to be designed for younger kids. The graphics remind at a picture book and the elements which can be used are rather simple. At least in the first stages.
A big plus is the simple and easy to understand usage of the elements which can be used. The level difficulty increases slowly.

ScratchJr
Start the game with selecting one out of 15 languages.
Click on the blue question mark to watch a tutorial video and learn from 8 sample projects. The book icon on the top right gives you a guide for the interface, paint editor and blocks used. In my projects the own coding experience starts. As the other apps you can use predefined blocks in your projects to make objects move. ScratchJr also gives you the flexibility to place objects where you want and select different backgrounds.
ScratchJr feels the most modern of the 3 introduced apps and comes with a nice feature. Use the camera of the mobile device to take photos and use them in your project.

Problem solving skills more important?
But are the skills to be a programmer really the usage of predefined blocks to solve a task? Let´s look at problem solving skills which are an important part of modern programming, other jobs and useful in everyone's life!


Problem solving apps might be what you are really looking for!


Brain Games Kids
Start the app by choosing the difficulty level; 3+, 6+ or 10+. But please don´t let that stop you and your kid to explore levels which were made for older or younger kids.

The app comes with 12 games which don´t change on the different difficult settings. Classics like memory or jigsaw but new games you might not even think about.


100 Logic Games – Time Killers
Definitely a Logic Game app for older kids and adults. 100 Logic Games – Time Killers gives you 10,863 logic puzzles to solve.

The rules are simple – plant trees in a differently colored parks and make sure they are not next to each other. In addition to that only 1 tree is allowed in each horizontal and vertical line. Difficult level increases while progressing.



Want to explore mobile games – click here.

Not the right game for you? Find more games on Amazon!*


Have fun playing the game – and don´t forget: Play with your kids!
*These links are affiliate links and play-with-your-kid.com might get a commission if you buy a product after using this link.