App: Happy Glass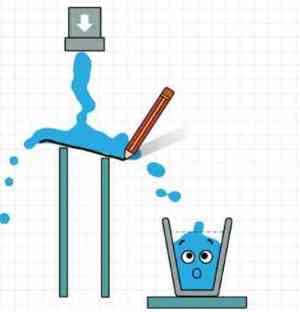 Happy Glass is a fun app which trains the brain and imagination. In short: make sure the water goes into the glass. Read more and watch our Let´s look YouTube video of Happy Glass.
Happy Glass Pop: Navigation & Content
The setting menu on the top left let´s you turn off/on music and sfx. It is also possible to change the language.
There is a VIP function which gives you coins and other perks. Coins are used to customize part of the games and get hints.
Tab the color and brush to customize or jump into a level with the glass or start button.
That is how to play Happy Glass
It does not matter which level the goal is always the same. Make sure the water coming out of the pipe goes into the water. You will need provide the water a way it can run down from his way down to the glass by drawing something. Keep in mind that the game is considering gravity. If you draw wrong you can tip over the glass.


Having problems to fill your glass? Use the hint button on the top right.
Summary
Happy Glass is a easy to understand game which is more than the usual time waster you find in mobile games. Enjoy the fun filling your glass and to think how to do it.

Want to explore mobile games – click here.
Not the right game for you? Find more games on Amazon!*
Have fun playing the game – and don´t forget: Play with your kids!

*These links are affiliate links and play-with-your-kid.com might get a commission if you buy a product after using this link.