Test: 3 Jigsaw puzzles apps for kids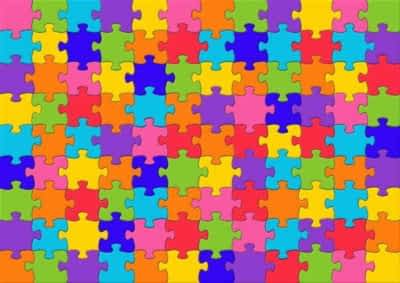 Jigsaw puzzles are famous and well known around a world. There are many apps out in the different app stores and this guide aims to introduce 3 different jigsaw puzzles apps for Android and Apple.


PINKFONG Kids Puzzle Fun
This app is showing advertisement at the bottom and sometimes after completing a jigsaw puzzle. If not yet done consider teaching your kids about advertising.
The app welcomes you with sound which you can turn off easily on the top right. Choose between 4, 8, 16 and 32 pieces – you can change after every jigsaw. Complete a set of 12 and try back another day for the promised more jigsaw puzzles.
Simply drag and draw the pieces. Very easy to to control!
The advertisement is there but did not seem to aggressive when we played it.


(Image:  pinkfong.com/en/)



Kids' Puzzles
This app is showing adds. Read here to teach your kids about advertising. There is a option to remove adds by purchasing a picture jigsaw.
On the first screen we were informed about a discount to buy all jigsaw pictures and that purchasing one is removing the adds.


Nice: Complete jigsaws to earn stars and
unlock new pictures.

The next screen let´s you slide through different jigsaw categories. We choose the only free (at start) category: animals. Playing the pieces works with drag and drop. Not after every round but more often than in PINKFONG Kids Puzzle Fun a full screen app will be displayed which can be closed after a waiting time.
(Image:  Develion ART, s.r.o.)


Jigsaw puzzles apps: Ravensburger Puzzle
The famous German Ravensburger is also offering games, memory® and a app version of his famous jigsaw puzzles.
The download – as for most jigsaw puzzles apps –  is free. Play for coins or purchase to be able to unlock more pictures to puzzle.
When starting the app for the first time you will need to create an ID/name. After that the app gives you a quick tour with a 20 pieces jigsaw puzzle. This tutorial is so good that there is no need to write more. Maybe this; from the 3 tested apps this apps might require a higher age due to the opportunities of how to move and place the pieces.
The pictures and the control of how to rotate and move the pieces makes you feel like playing a real jigsaw puzzle.
In our test we started with 6 pictures to play with and could download 1 free picture. Earn stars by playing the app to unlock new pictures or purchase stars in the in-game store.
If you ask yourself if this is a good app for kids. Give it a try, the download is free. But, if your kids can do a normal 20 pieces puzzle, they should have fun playing this app.
(Image:  Ravensburger)
Result for jigsaw puzzles apps
PINKFONG and Kids' Puzzles are good Jigsaw puzzles apps with add inside the app. The control is easy and simple with a younger target group. Ravensburger Puzzle like a real jigsaw puzzle gives you the opportunity to rotate, drag and drop and move all pieces around on the virtual play area.

Our clear winner for older kids is Ravensburger Puzzle and the lower frequency of PINKFONG makes it a recommendation for younger kids (after they know how to handle advertisement).

Also check out other apps for your kids.
Not the right game for you? Find more games on Amazon!*
Have fun playing the game – and don´t forget: Play with your kids!
*These links are affiliate links and play-with-your-kid.com might get a commission if you buy a product after using this link.