Learn geography the fun way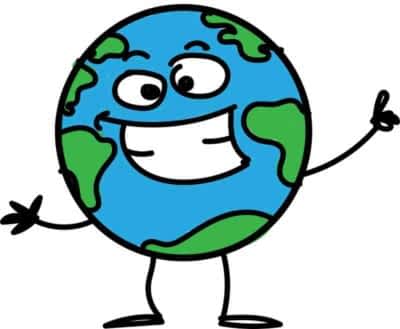 Geography is important but as a kid, who of us did like to learn the name of countries, capitals and rivers? Times have changed and with mobile device it is easy to learn all this in a fun and visual way and even as a game.
For Android: Where is that? Geography quiz (3+)
Learn all about countries, cities, mountains, buildings and even soccer stadiums from around the world. By just placing a pin on the map – where you think the place is – you will practice what you already know and discover new places of our world.
"Use the cross wire on the lower left site of the screen to place your pin."
After finding the right place read more information about it (from Wikipedia) by clicking the on the Wikipedia symbol on the lower left site. Collect points by placing your pin on the right spot and test your skills with up to 8 friends on multiplayer. Don´t forget to change the settings to match your goals and interest. Always set the distance (from the your pin to the actual location) on max. to count as a right answer. Especially on small mobile devices it is hard to place the pin on spot, even when you know the place.
This is a great app to learn about geography and more for kids and adults. Though the age setting is 3+, the target group is more likely older kids. The advertisement can be removed by paying a small fee (read more about how to manage the purchase on mobile devices) and there is also a HD map to unlock.
Languages: English, German, Spanish, French, Italian, Dutch, Portuguese
For Apple: Maps of our World – The geography quiz (4+)
This app allows you to learn – in a easy way, designed as a quiz with great maps – about countries, capitals, rivers and other important geographical areas like mountains and desserts.
These political maps are available from the start:
– World map
– North America
– South America
– Europe
– Africa
– Asia
– Oceania
You can unlock the maps for:
– United States
– United Kingdom
– Germany
– Switzerland
Not the right game for you? Find more games on Amazon!*
Have fun playing the game – and don´t forget: Play with your kids!
*These links are affiliate links and play-with-your-kid.com might get a commission if you buy a product after using this link.