Test: 3 memory game apps for kids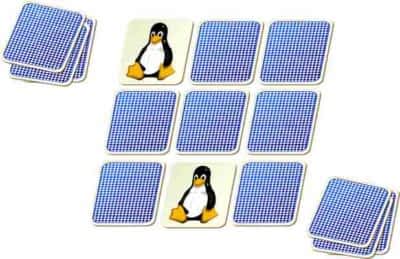 Memory is one of the most famous games and is available as app in different versions. We installed and played a game with these 3 memory apps.
Animals memory game
Be aware that this free app is using advertisement at the bottom. If not yet done consider teaching your kids about advertising.
It is possible to remove the adds and enable a high score by purchasing a premium membership.
Choose from 3 different difficult levels and enjoy a classical memory with animal cards. On the top left corner are links to other games (fruit, cars and princess memory) the company is providing which can be downloaded.
(Image: https://owletmobilegames.webs.com/)

Noah's Ark memory game
Also this free app is showing adds. Read here to teach your kids about advertising. There is a option to remove adds by purchasing a no ads version.
You can choose between 3 different difficult levels – Easy, Medium, Hard and Super. After completing one game the needed time and the record time is being displayed. You can try again the same level, trying to improve or move to the next level.
(Image: Memory Kids)
memory® – The Original
The famous German Ravensburger is also offering games, puzzles and a app version of his famous memory® – The Original.
Yes, you will need to pay to download the app but for that small price you will get a add free memory with many functions.
Open the app immediately start a quick game. Expect all information you could possible wish for – Score, Time and a Turn counter. After you finish a game you see an overview giving you details of how you did.
For motivation the game is offering a high score.
In the Classic section you can choose from within different categories:
– Classic
– Animals
– Holiday
– Flags
– Photo Mode
The photo mode gives you the opportunity to play with your own photos. Give it a try and enjoy playing with photos of your family.
Start easy and play your way up to more difficult versions in Adventure.
Play against each other in the Duel mode like in the normal version of the game.
(Image: Ravensburger)
Result
All 3 apps will give your kid a memory game though memory® – The Original is the only one which is offering different categories, more game functionalities and the possibility to play with your own photos.

Also check out other apps for your kids.
Not the right game for you? Find more games on Amazon!*
Have fun playing the game – and don´t forget: Play with your kids!
*These links are affiliate links and play-with-your-kid.com might get a commission if you buy a product after using this link.